Through this page I try to name everybody that ment something for Summer , Merel and us.

Grandad and grandma, Patty en Ger , Aunt Rie en Miek, Marjon and Bram and Anneke and Coen whom without complaining took care of Merel whenever we had to go to the hospital.

All of our friends whom through cards, phonecalls, E-mails and letters showed us that we are blessed with real friends.

Joke Snel and Paul van Trotsenburg who gave me support in a time where I didnt know what to do and helped us to find a good pediatrician.

The childrens-ICU in the LUMC where the real hero's work, nurses Willem, Maaike (who's so goofy), Fred (man, you dragged me through the first nights), Trude, Marleen (so sweet), Jussy, Karin, Saskia, Paula, Anita (when she smiles, the world smiles to), Hanny en Alice (the comedians), Cisca (I ow you one) en residents Mireille, Jaap-Jan, Cathelijne (all 7 nights) and many others including the ICU doctors, day and night to take care of Summer.
Especially the team that gave everything in that terrible night, and that wouldn't let our little girl go.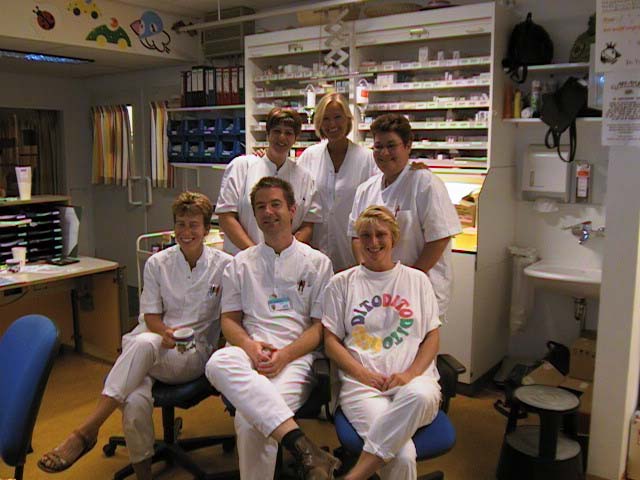 dayshift 13th of septembre, They all stood at Summers bedside,
The babyward in the LUMC, where the love for our girl was all around.

A very special thank you belongs to Ilse Zethoff who supported me by E-mail and still is supporting me in coming to terms with it all because she understands what happens deep inside of you.
Ilse I hope that I can return the favor someday!!

Connie Vesnaver, who send us a present from far Australia without even knowing us in person.

Everyone else who supported us in thought or word but who I forgot to mention.

Copyright © 2001 Rob Breedeveld