April 7th 2002
Another month has passed and many things happened. Not so much in Summer's live as in mine.
Summer's live is just drifting on. She has had some colds again. And she is acting like a clown every day a bit more. She draws attention in the funniest ways. Hiding under handkerchiefs, every bit of cloth goes on her head and she strikes the most strange poses.
In communicating she is a star. She babbles and talks and seems to use language better and better. Most questions get answered with a loud 'JA" en when she's fed up with something she makes the 'I've had enough' sign. Something that needs a quick reaction when you're offering her a spoon with food or else it gets smashed against the wallpaper.
On top of that she is getting naughtier. While shaking her head she pulls the speakers. And every door thats not closed properly awakeness the discoverer in her. Especially when there's food behind that door. Whenever I am to busy doing something and it gets awfully quiet in the living, I can guess whats she is doing. And the change exists that I find her in the middle of cakes and candy.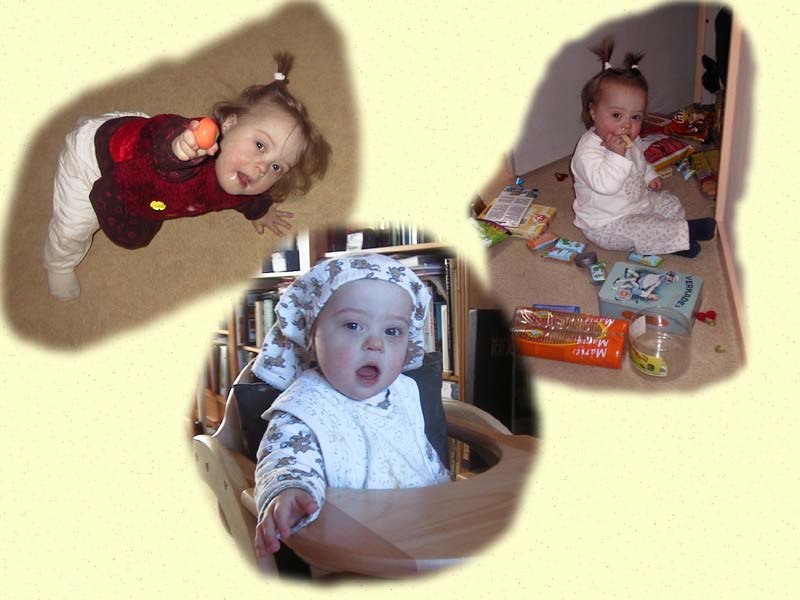 .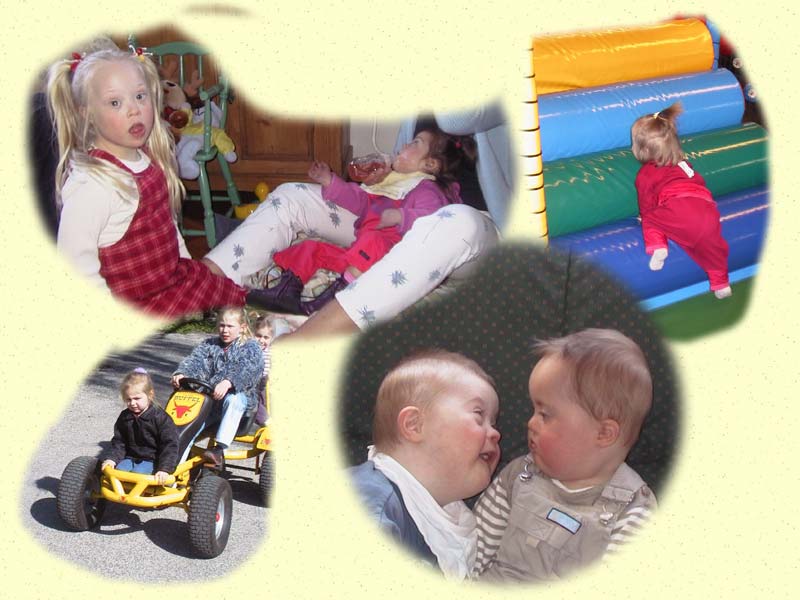 And we paid some visits again. A little friend held her third birthday.