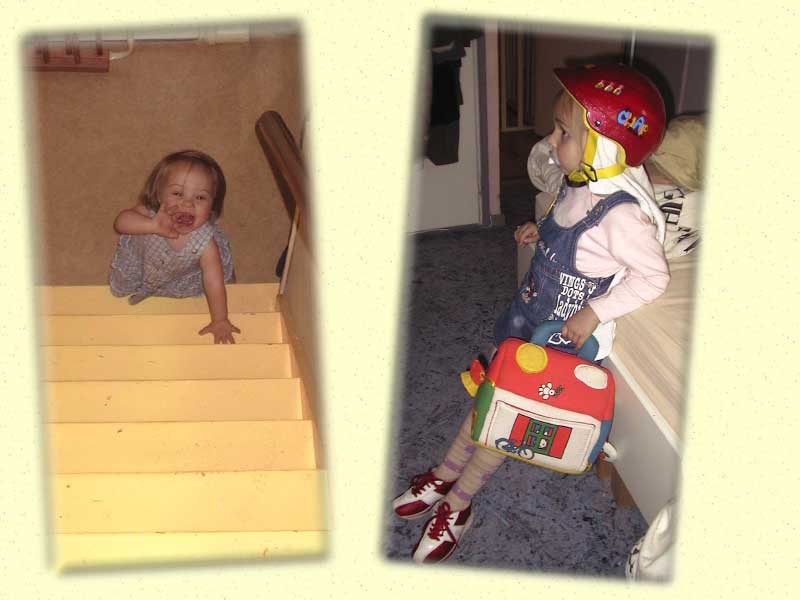 Merel has a lot of imagination. She plays a lot of roles. In the picture she is little red ridinghood, dressed with a red 'hood' and a little bag full of goodies.
The other little monster is climbing the stairs now. And the little couch we have. So we have to pay attention.
And another birthday had to be celebrated. Lara became one.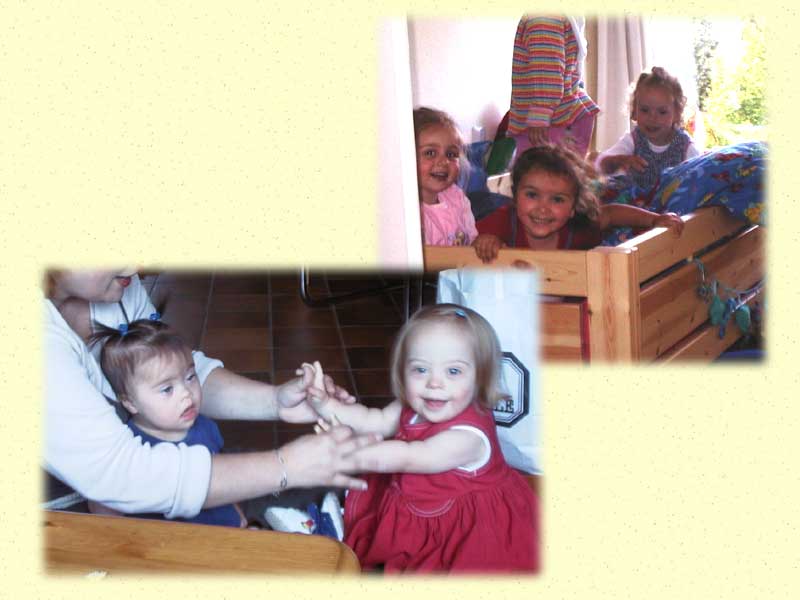 The standing up has improved to in the meantime. She stands up for about 10 seconds now. Maybe she will take her first steps before her second birthday.
Patience Rob, patience